blog one
Hello there. My name is Matt McDyre and I am an artist/animator who is currently working at a Belfast indie games company called Whitepot studios (you should totally check em out) So I started this blog because why not? and I thought it would be a good way to track my progress on this hobby project I am working on.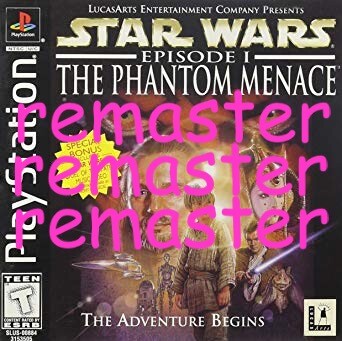 What my plans for the 'remaster' are simple.
1. Update the visuals to be more in line with how I remember it as a kid. So the game doesn't quite hold up, visually it's nasty. In my head, I remember it being much cooler so that's what I am gonna do, make it cooler, develop a visual style closer to my own but inspired heavily by other Star Wars projects like Clone Wars. 
2. The original gameplay is clunky and frustrating, a movement was slow, the action was dull, the camera was just in the wrong place. So much like visuals, I want to make it cooler. Create better flow and player engagement. Create new and interesting animations. Branch out the dialog options a tad bit more so they have some consequences. The gameplay is a whole new ballpark for me and will be something I need to learn from scratch so don't hold this against me if all this stuff doesn't end up in the final build.
Bye for now,
Matt